Technology Entrepreneurship Lab
Technology Entrepreneurship Lab (E-Lab) is a hands-on, three-month education program where students learn how to guide new entrepreneurial teams. Every semester we take on up to 40 students from all faculties who are passionate about entrepreneurship as well as guiding teams on their entrepreneurial journey. Our learn-by-doing education unfolds in two phases: First, you will acquire and improve coaching skills during our two-day FULL-TIME kickoff, and consecutive deep dive workshops. Second, you will guide up to three entrepreneurial teams from Business Plan Basic Seminar, Tech Challenge, or M-Lab throughout the semester.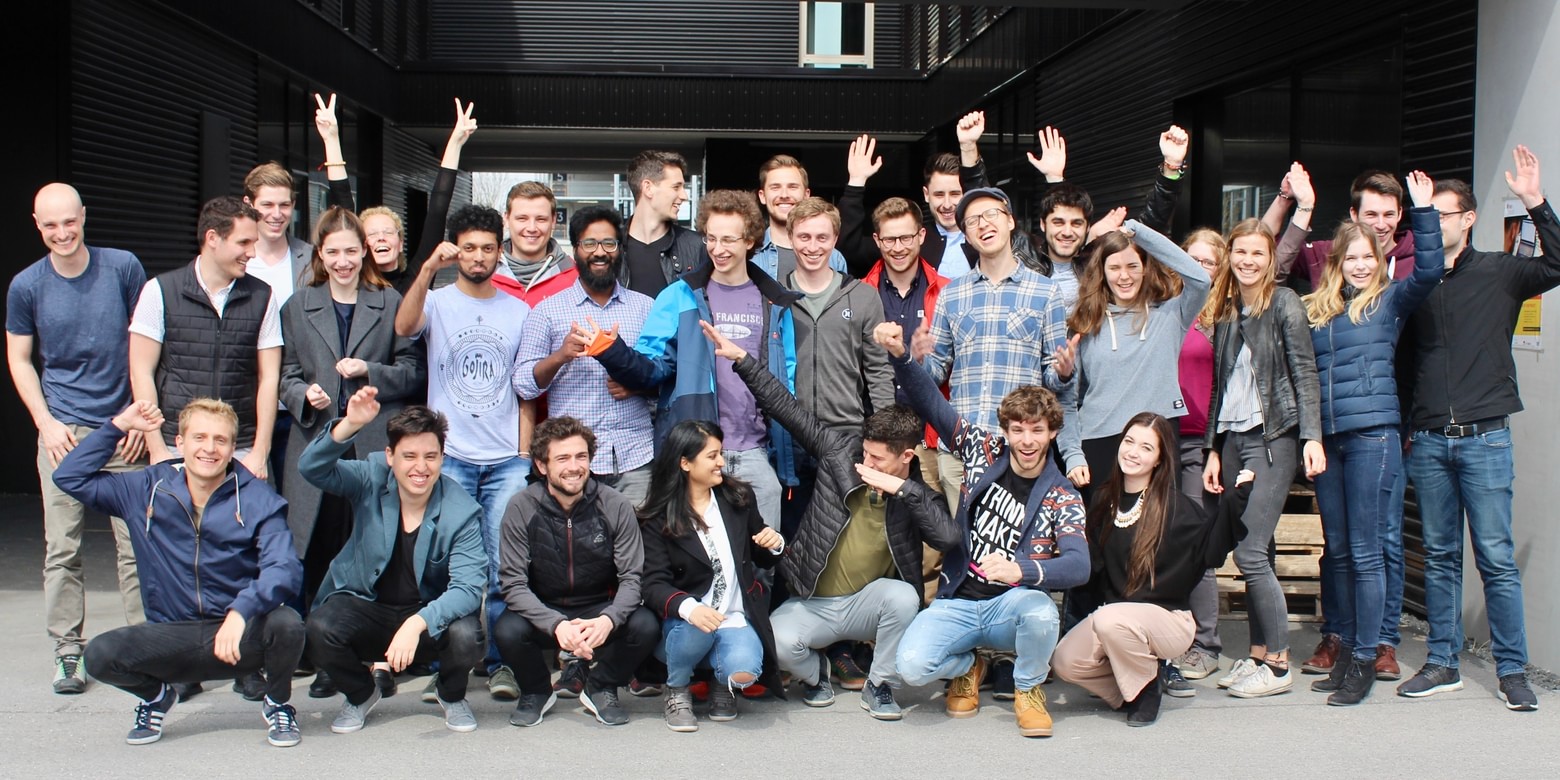 Target Groups: Students
Area of Focus: Leadership & Enablement
Duration: One semester (12 weeks)
Next Date: October 11, 2023 - February 2, 2024
Times offered per year : Every semester, beginning of April or October
ECTS : Depending on your field of study, E-Lab is accredited with 6 ECTS, the grade consists of your coaching contributions to the teams and the community as well as a reflection paper. Campus TUM ID: WI000813
Language: English
Scope: 4-5 hours per week on average, high and reliable commitment necessary
Learning Goals: Coaching skills, entrepreneurial skills
Requirements Participation : Open to students in their last bachelor semester or all master semesters. You bring entrepreneurial experience (e.g. internship in a startup, own entrepreneurial venture). You gained first coaching experience (e.g. helping younger students, training teams or something alike). Ideally, you took part in Tech Challenge, Business Plan Basic Seminar, or a similar course by UnternehmerTUM.
Technology Entrepreneurship Lab
E-Lab includes interactive coaching education, real-life coaching practice, and supervision by professional coaches and trainers. The program is a perfect opportunity if you want to develop your skills as an entrepreneurial coach and help teams take on their entrepreneurial challenges.
Please, be aware that E-Lab is a high commitment program which needs your full attention, reliability, and continuous communication. If you are passionate about helping others succeed, using entrepreneurship to shape the world, and collaborating in creative ways, then you are exactly the person we are looking for.
Deepen your interpersonal skills by guiding teams on their entrepreneurial journey. Become an active part of the UnternehmerTUM eco-system, and surround yourself with inspirational people. Enrich your professional portfolio with the UnternehmerTUM Academy for Innovators entrepreneurial coach certificate.
"E-Lab really combines motivation, enthusiasm, great people, and ideas as well as excellent input and learnings. It is one of the best courses I have taken during my time in university." Selina Graf
Application
STEP 1: CHECK THE DATES
make sure that you can attend E-Lab Education on October 11, 2023 from 18:00 - 19:30 and on October 12 & 13, 2023 from 10:00 - 16:30 h (available online and offline), this is mandatory and missing parts of it is a no-go
please, check the dates of the coaching outlines to ensure they work for you (since you might coach in either Tech Challenge, Business Plan Basic Seminar, or M-Lab, please check all outlines)
STEP 2: APPLICATION FORM
please, fill out and submit the application form (see link below, takes about 30 minutes)
application is open from July 17 through September 24, 2023
STEP 3: SELECTION
we consider every application equally, and select based on your aptitude towards coaching
if we have more applicants than seats, for fairness reason we will select participants randomly
STEP 4: ANNOUNCEMENT
the final participants will be announced on September 27, 2023
if you are not selected or cannot participate this semester, please note that E-Lab is offered every winter and summer semester
Application for winter 2023 is open from July 17 through September 24, 2023