Do you want to learn how human-centric innovation works in practice? Then roll up your sleeves and join our 12-weeks program. Firstly, you will learn how to become a high-performing team and dive deep into one of the challenges that are worth solving. Then, you will explore the customer needs, associated with your challenge, and ideate on potential solutions. Finally, you will get your hands dirty with prototyping your idea that is capable of changing the status quo. You will work with cutting-edge technologies and network with domain experts. Every participant will be matched in an interdisciplinary team that gets support from a coach and access to prototyping facilities.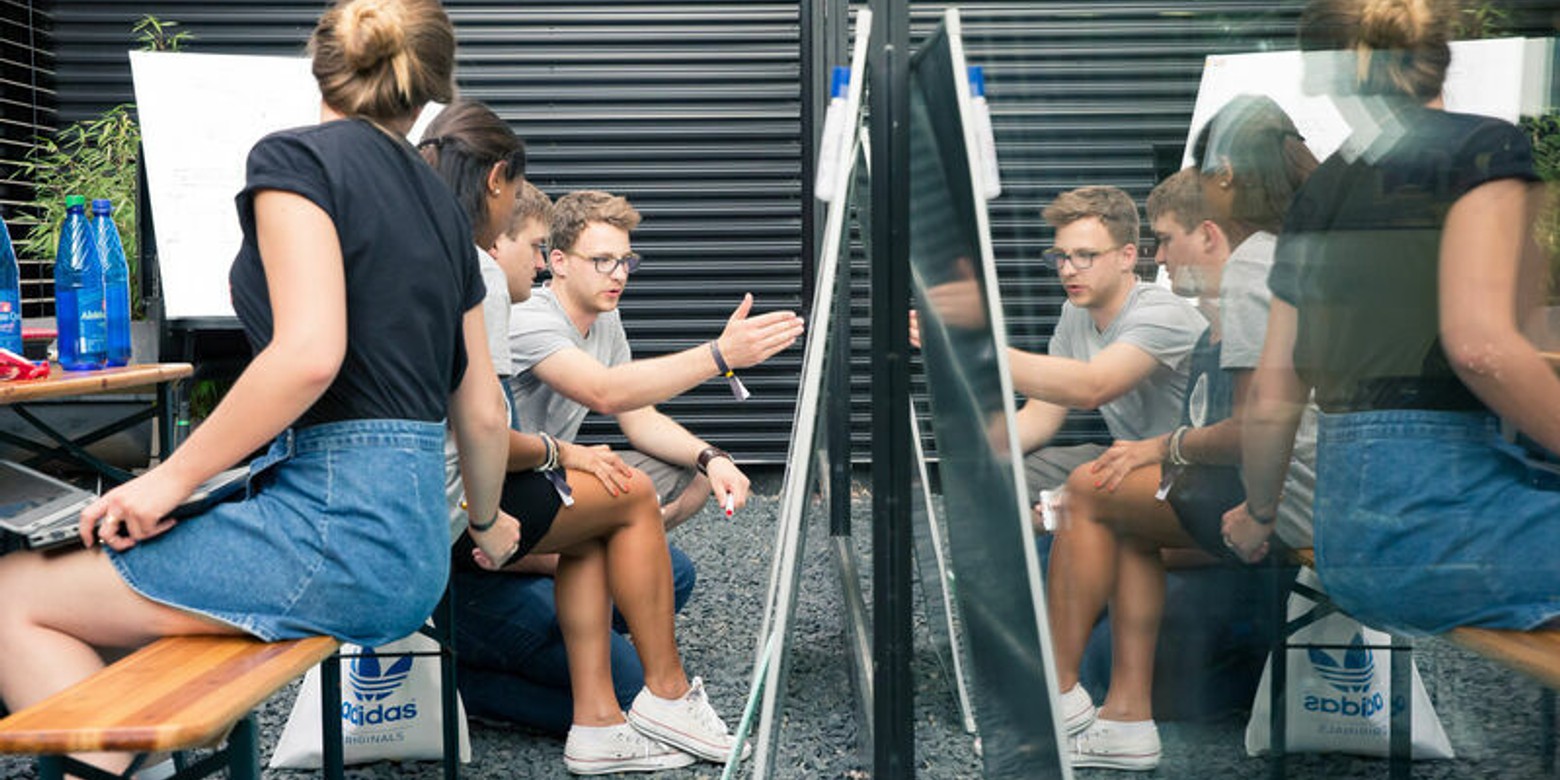 Target Groups: PhD Students, Students
Area of Focus: Business Design, Scalable Tech
Next Date: October 24, 2023 - January 24, 2024
Times offered per year : Every semester, beginning of April or October
Duration: 1 semester (12 weeks)
Application Requirements : For students of all faculties & backgrounds; Enrollment as a student required, otherwise one should pay ("Tech Challenge Plus" Program)
ECTS : 6 ECTS (accreditation depends on the study program, Campus TUM ID: WI001180SE)
Language: English
Scope: 6-12h per week per participant
Learning Goals: Human-centric innovation, ideation, feedback, pitching, project management, prototyping, spotting opportunities, teamwork, user research
About
Join our exciting challenges this Winter Semester!
Judge-Assistant: How can we help a judge to know what aspects of a case are at issue? - provided by Legal Tech Colab
Consumer/Lawyer User Experience: How might we make the user experience between consumer and lawyer better using AI? - provided by Legal Tech Colab
Energy communities: How can everyone within a community contribute to, and profit from fair and sustainable energy solutions? - provided by NEB
Sustainable food chains: How might we organise and promote plant-based food chains in urban environments? - provided by NEB
Conflict-free playgrounds: How might we organize and modernize playgrounds in Neuperlach to reduce conflicts and increase fun and usability for all ages? - provided by NEB
Mobility Injustice Tool: How can the data-driven Mobility Injustice Tool become more user-friendly in order to be used by the general public and especially by decision-makers? - provided by WiMi Sustainable Mobility
Ride-Parcel-Pooling: How might we maximize the efficiency and value for passengers of shared transportation resources for both passengers and parcels? - provided by WiMi Sustainable Mobility
Registration
Application for Winter Semester 23/24 is closed.
Join our waiting list for the upcoming semester and be the first to sign up for our courses!
Waiting List Summer Semester 24