Join us for an inspiring lecture series featuring outstanding founders, managers and executives from a variety of industries. Our guest speakers will share their wealth of knowledge on various aspects of entrepreneurship and leadership, from identifying opportunities to managing innovation and growth. By gaining practical insights into the diversity of entrepreneurial life, personalities, skills and motivations, you will be equipped to think outside the box and develop an entrepreneurial mindset.
In our courses, we believe in active learning, and we want you to take the first step towards becoming an entrepreneurial leader - whether you will have found your own company or will be employed. The final exam is an individual project that challenges you to step out of your comfort zone and explore your potential. By developing your personality alongside your studies, you will be better equipped to positively influence others and make a meaningful impact on the world. As such, our course aims to equip you with the skills and mindset to tackle novel and complex challenges across a range of fields.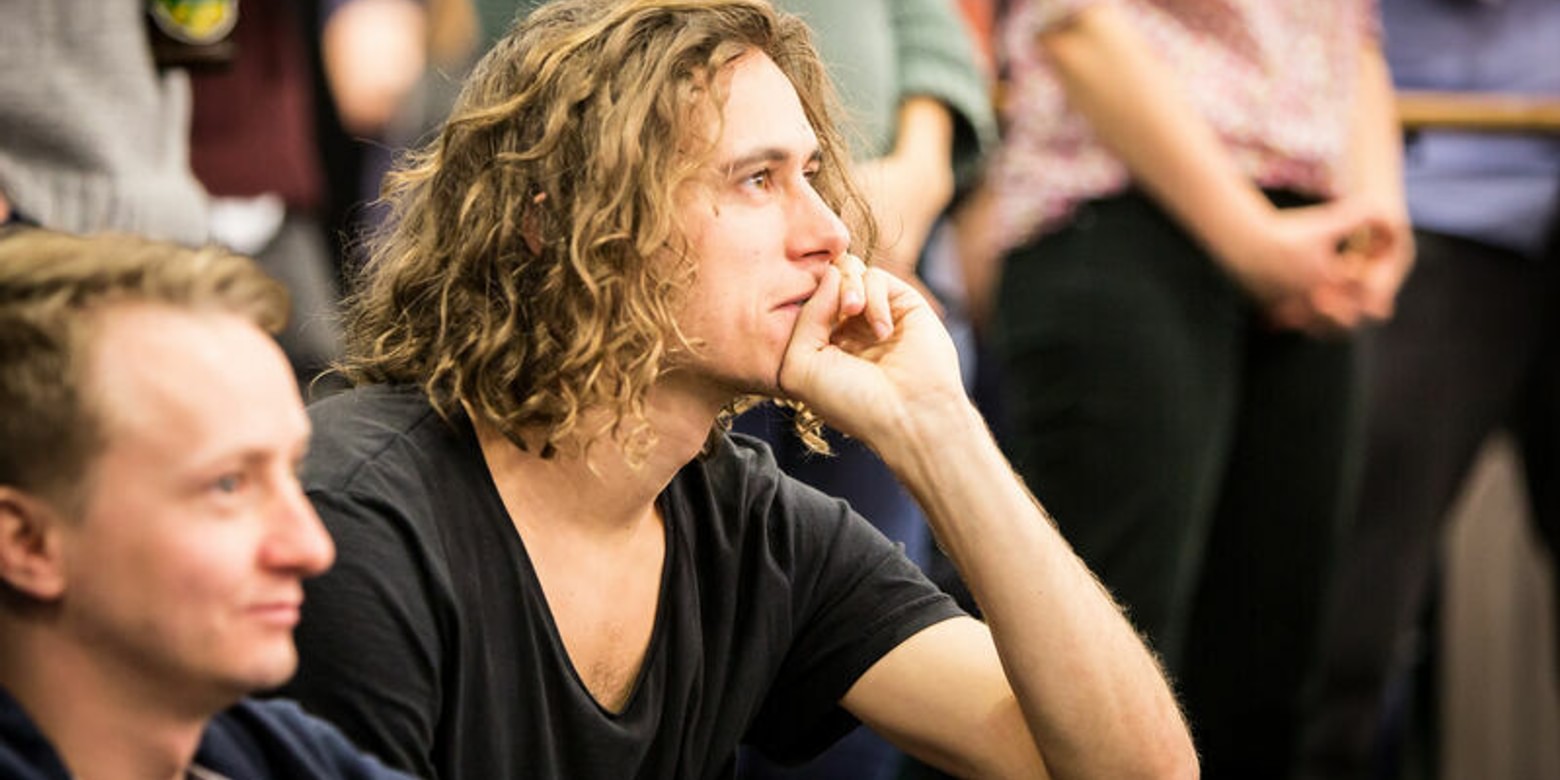 Target Groups: PhD Students, Students
Area of Focus: Business Design, Leadership & Enablement, Scalable Tech
Next Date : April 2023
Times offered per year : Every semester, beginning of April or October
Duration: 1 semester (12 weeks)
ECTS : 3 ECTS, accreditation depends on the study program, please check for your course of study in TUM Online
Language: English
Learning Goals: Understand the entrepreneurial mindset, personality development through a self-leadership challenge, develop and strengthen self-reflection as an important leadership competence
Application Requirements : The lecture is open to everyone - TUM students and researchers can get credit points. Guest listeners are welcome.
Lecture Innovative Entrepreneurs
Outstanding founders, managers, and investors covering a wide range of industries talk about their entrepreneurial career paths. During the lecture, students can ask guest speakers questions and discuss with them.

Project work:
In addition to listening to our entrepreneurial guest speakers, attendees will engage in a inner-development project. This allows participants to develop new ideas and discover new skills.

Schedule Summer Semester 2023:

Thursday, 20.04.2022, 17.30-19.00 - Hybrid Session in Munich Urban Colab and via Zoom 

Silicon Valley and Munich - Magic Ingredients for leading Startup Ecosystems
Prof. Dr. Helmut Schönenberger, Vice President Entrepreneurship, Technische Universität München, Co-Founder and CEO, UnternehmerTUM
Jack Fuchs, Director of Principled Entrepreneurship and Adjunct, Stanford University
Founders' Keynote mit Maria Sievert, Co-Founder and Managing Partner, inveox
Thursday, 27.04.23, 17.30-19.00 - Online Session via Zoom 
Entrepreneurial Leadership 
Claudia Liebethal, Executive Director Manage and More, UnternehmerTUM
Thursday, 04.05.23, 17.30-19.00 - Online Session via Zoom 
To Be Announced
Thursday, 11.05.23, 17.30-19.00 - Online Session via Zoom 
Accelerating the Transformation to a Circular Economy 
CIRCULAR REPUBLIC
Thursday, 25.05.23, 17.30-19.00 - Online Session via Zoom 
Startup Yourself - Project Start Workshop 
UnternehmerTUM Academy for Innovators
Thursday, 01.06.23, 17.30-19.00 - Online Session via Zoom 
Revolutionizing the Legal Sector 
TUM Legal Tech Colab
Thursday, 15.06.23, 17.30-19.00 - Hybrid Session in Munich Urban Colab and via Zoom 
Old Economy vs. New Economy – How MAN Sales & Customer Solutions deals with Digital, eMobility and Autonomous 
Friedrich Baumann, Member of the Executive Board Sales & Customer Solutions & Elizabeth Preisler-Ringel, Head of Strategy & Planning Customer Service Management, MAN Truck & Bus SE
Thursday, 22.06.23, 17.30-19.00 - Hybrid Session in Munich Urban Colab and via Zoom 
How does Innovation and Agility come about through the Reply Network Structure and how does Entrepreneurship Develop 
Guiscardo Pin, Member of the Board, Reply
Thursday, 29.06.23, 09.00-20.00 - On-site at TUM main campus Entrepreneurship Day 2023 
TUM Start-up fair with a variety of workshops, expert lectures, start-up pitches
Thursday, 06.07.23, 17.30-19.00 - Online Session via Zoom 
Developing Niche Products in Rapidly Growing Markets 
Dominik Nouri, Co-Founder and CEO, VEOMO
Thursday, 13.07.23, 17.30-19.00 - Online Session via Zoom 
The Art of Pivoting and Speeding up 
Flora Geske, CEO and Co-Founder, summ.aiBarbara Mehner, Managing Partner XPRENEURS, UnternehmerTUM
Thursday, 20.07.2023, 17.30-19.00 - Online Session via Zoom 
What's next? Entrepreneurial journey with the Academy for Innovators 
UnternehmerTUM Academy for Innovators
Our Partner