In five days you learn the basics on how to develop innovative customer centric and impact-driven business ideas while working on a challenge from a partner in an interdisciplinary student team. The Sprint is led by experienced Innovation Facilitators. You will get practical insights, useful templates and tools, constant feedback and opportunities to reflect on your learnings. A great opportunity to get out of your comfort zone, get to know new people and identify innovative ideas.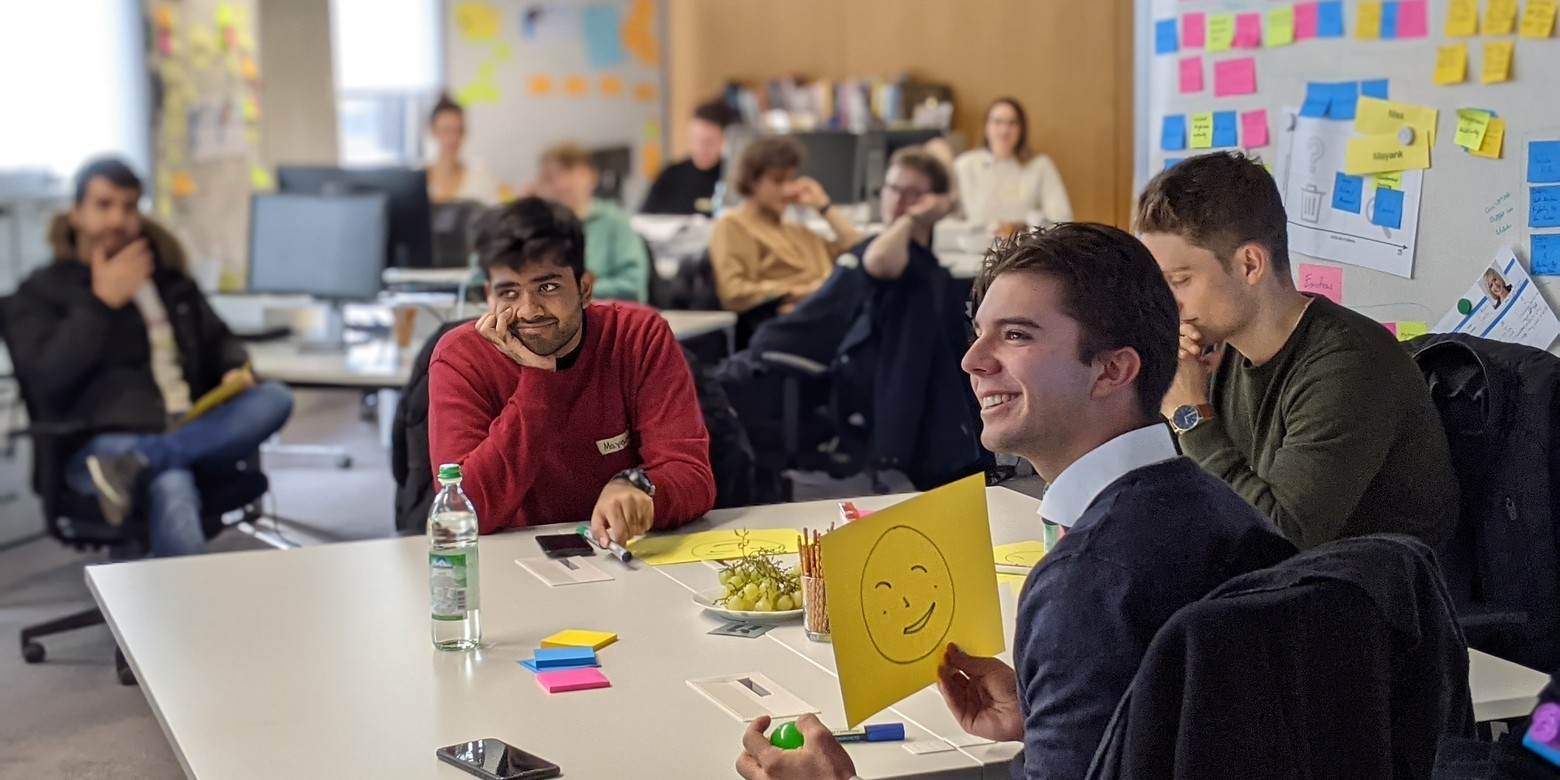 Target Groups: Students
Area of Focus: Business Design
Next Date: January 8, 2024 - January 12, 2024
Duration: 5 days (no workshops on weekend days)
ECTS : 6 ECTS (accreditation depends on the study program, Campus TUM ID: MGT001348)
Language: English, German
Scope: Full-time
Learning Goals: Business Design, Design Thinking
Application Requirements: The Innovation Sprint is open to everyone. All you need to do is apply via this form and block the dates in your calendar. If you are a TUM student and would like to receive ECTS credits, you will additionally have to register for the exam. Bachelor students register for the Innovation Sprint exam and Master students for the Innovation Facilitator exam.
About the program
Unlock Innovation in Just Five Days
Are you ready to embark on a transformative journey? In just five days, immerse yourself in a dynamic experience that will equip you with the essentials to foster innovation. Our Innovation Sprint is your gateway to developing customer-centric, impact-driven business ideas while collaborating within a diverse, interdisciplinary student team.
Open to All, Not Just Students
At the Innovation Sprint, we believe that innovation should be accessible to everyone. That's why our program is open to individuals of all backgrounds and professions, not just students. Whether you're a seasoned professional, an entrepreneur, or simply someone with a passion for innovation, you're welcome to join us.
Expert-Led Guidance
Under the guidance of seasoned Innovation Facilitators, you'll benefit from their wealth of experience. They will steer you through every step of the process, ensuring you gain practical insights, access useful templates and tools, receive continuous feedback, and seize opportunities to reflect on your newfound knowledge.
Expand Horizons and Foster Connections
Take a step beyond your comfort zone as you connect with like-minded individuals and discover innovative ideas that hold the potential to shape the future. It's not just an opportunity to learn; it's a chance to thrive.
The Only Innovation/Design Thinking Sprint Open to Everyone in Germany
We're proud to be the only innovation/design thinking sprint open to everyone across Germany. Join us today and become part of a vibrant community of innovators.
Ready to ignite your innovation journey? Join us today.
Application
Application for Winter Semester 23/24 is closed.
Join our waiting list for the upcoming semester and be the first to sign up for our courses!
Waiting List Summer Semester 24