EIT InnoEnergy Entrepreneurship Journey
At UnternehmerTUM, Europe's leading center for innovation and start-ups at the Technical University of Munich, we have joined forces with EIT InnoEnergy. Together, we've designed the "Innovation & Entrepreneurship Journey" in the Energy Technologies Master's program.

In two modules, students first receive profound methodological knowledge in the field of agile working and design thinking. Then, they are guided through the business design process. As a participant, you will develop your own business ideas and benefit from the experience of our lecturers and many years of start-up expertise at UnternehmerTUM.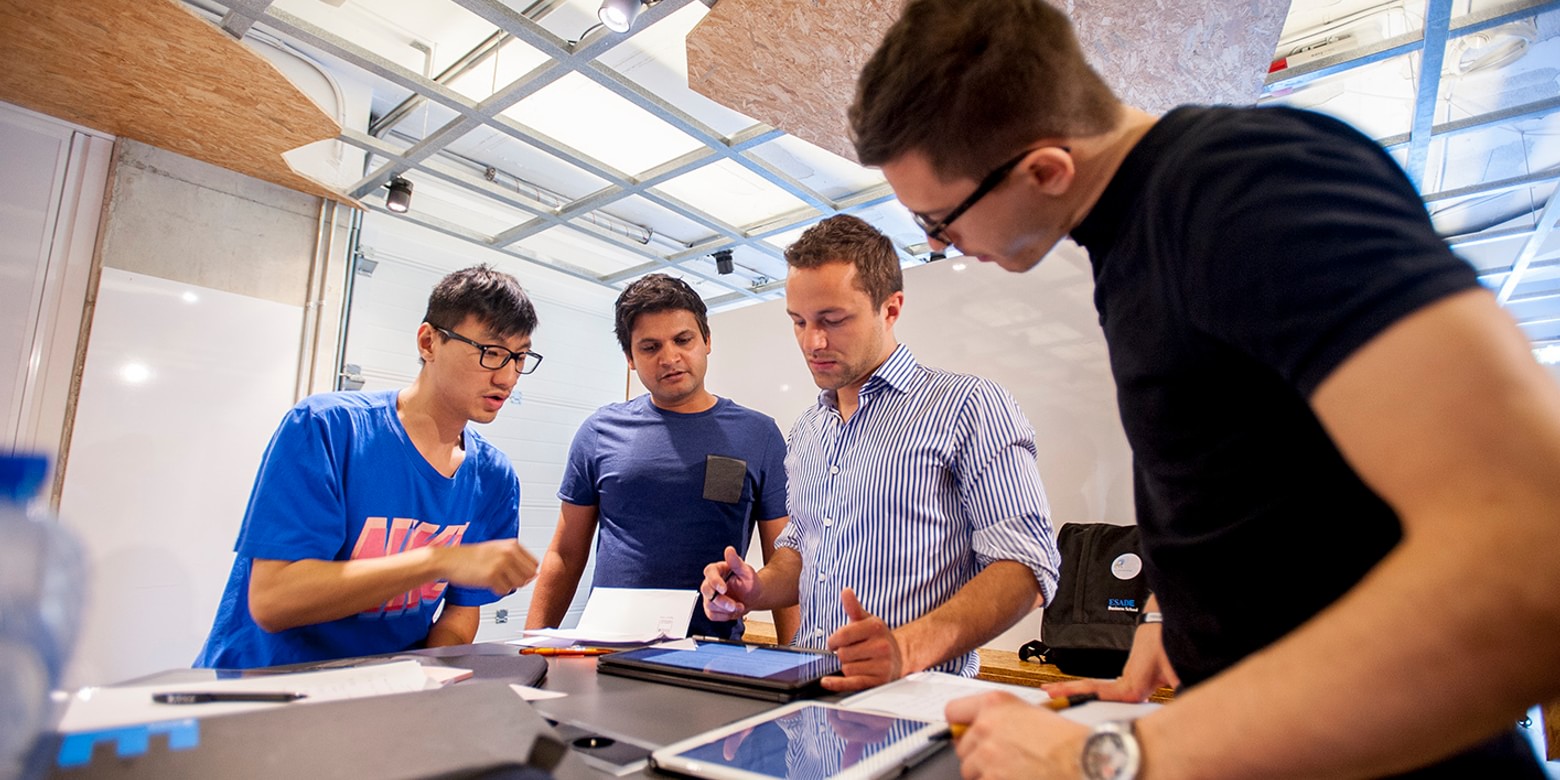 Target Groups: Students
Area of Focus: Business Design
Next Date: February 1, 2022 - March 1, 2022
Duration: 1 year
Application Requirements : For Students of EIT InnoEnergy's MSc in Energy Technologies
Language: English
Scope: Two modules; 1st module 3-7 days; 2nd module 7-10 days (+remote coaching sessions)
Learning Goals: After completion of the new Entrepreneurship Journey, the EnTech students will be familiar with the Design Thinking approach and agile methods and tools. Guided by experienced Business Design coaches, they will learn to systematically identify entrepreneurial opportunities, design and validate technology-based business models, and test new products and services with the help of prototypes.They will use their skills, knowledge and network to advance as founders of startups or intrapreneurs in leadership roles.
About
Module 1: Kick-off Event
Over the course of several days, the students will get first insights into the agile methodology and corresponding tools as well as Design Thinking concepts. In order to not overwhelm the incoming students, this module will focus on creating a learning environment where students get to know each other and learn to apply tools and methods in a playful way. The experience will be highly practical. Students will engage with their classmates as well as the outside world in order to identify problems, communicate with potential customers/users, come up with first solutions, and gather feedback.
Module 2: Start-up Project
The second module is all about bringing an innovation or entrepreneurship project to life. As part of a team, students will experience the business design process hands-on – from ideation to a minimum viable product. They will identify real-world problems to solve (preferably ones that are related to (sustainable) energy), build prototypes, come up with viable business models, define hypotheses and test them through structured experiments, and secure support from stakeholders and industry experts.
Partners