Artificial Intelligence for Innovation and Entrepreneurship
Learn how to navigate the Age of AI and become a leader in this transformative era!
Explore the field of Artificial Intelligence through our comprehensive course, which combines academic knowledge, practical skills, and insights from industry experts.
This course offers valuable resources for those looking to dive deeper in the AI landscape, providing essential tools, innovative concepts, and strategic frameworks to navigate the dynamic world of AI effectively.
Emphasizing the managerial aspects of AI, our course ensures that the insights gained are both contemporary and relevant, whether you aim to lead startups or drive AI initiatives within established organizations.
If you're ready to embark on this educational journey and gain the skills, knowledge, and perspectives needed to excel in the AI-driven world, enroll now! All individuals interested in learning about AI are welcome!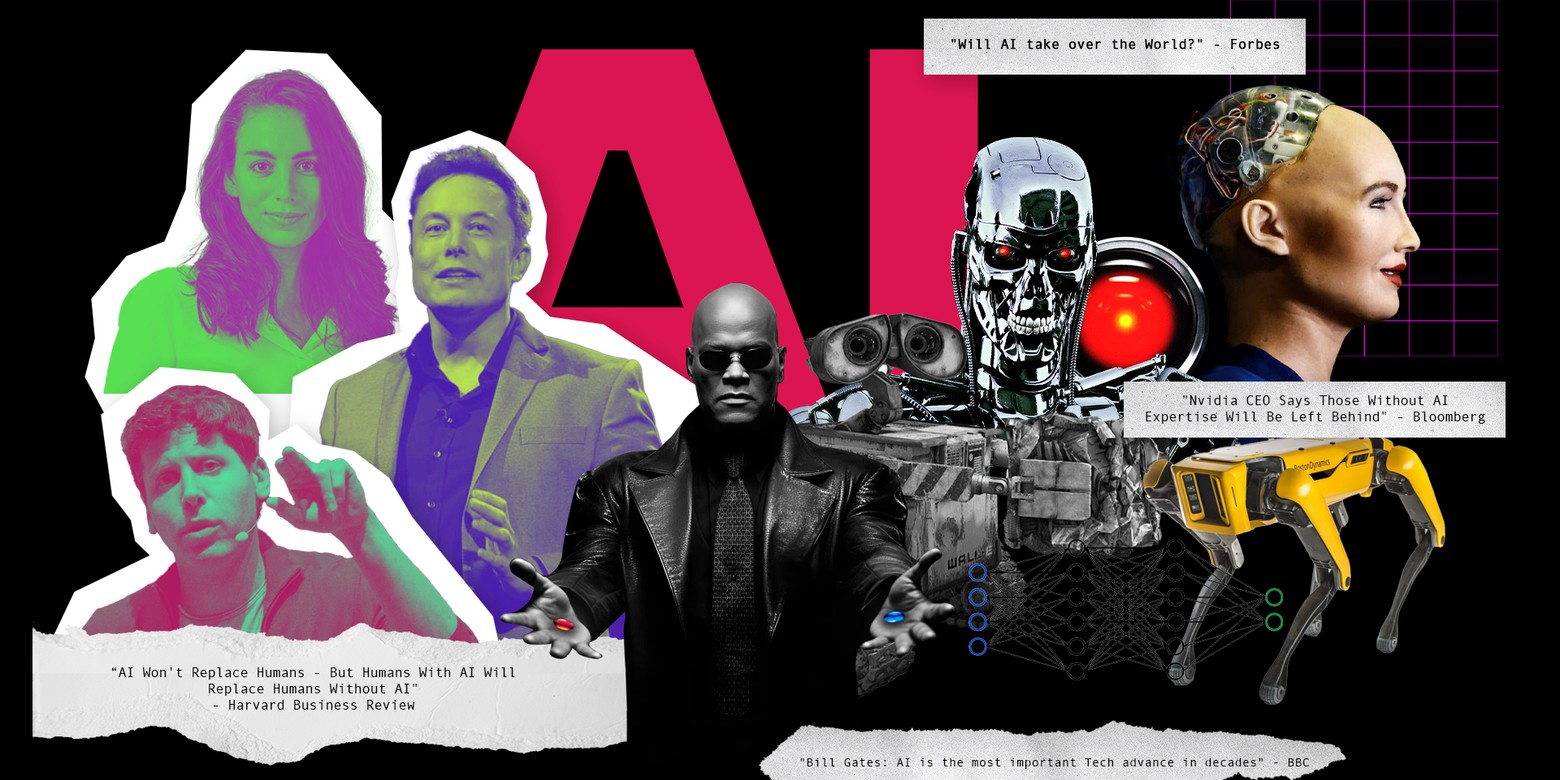 Target Groups: Master Students
Area of Focus: Scalable Tech
Next Date: October 16, 2023
Duration: One Semester. Next date: October 16th, every Monday from 6pm-8:30pm @ Audimax, Arcisstr.
Language: English
ECTS: 3 ECTS (accreditation subject to study program, Campus TUM ID: MGT001354)
Application Requirements: Master's students at TUM. Open to passionate Bachelor students ready to embrace the AI wave! No pre-requisites needed. This course is suitable for tech as well as non-tech students.
About
Learning Outcomes:

AI Fundamentals:
Dive deep into the world of AI. Whether you're an AI novice or enthusiast, this module will enhance your understanding of AI core concepts, state-of-the-art techniques, and machine learning methodologies. Equip yourself to confidently engage in strategic and technical AI discussions.

AI in Practice:
Embark on a journey where theory meets application. Learn to ideate, assess, and implement AI use cases in diverse contexts, be it established organizations or fresh startups. Understand the intricacies of identifying AI opportunities and addressing their challenges.

Entrepreneurial Competence:
Ignite your entrepreneurial spirit. This course lays out the roadmap for establishing AI startups, teaching you to spot promising AI use cases and weave them into a robust business narrative.

Organizational Leadership:
Rise to the challenge of leading AI initiatives in varied organizational backdrops. Understand how to craft effective AI strategies, master the art of AI integration across sectors, and steer the ship of AI-centric organizations.

Societal and Ethical Implications:
AI is not just about algorithms; it's about the very fabric of our society. Dive into the societal repercussions of AI, navigating its transformative potential and the associated ethical dilemmas. Shape AI solutions that are innovative, responsible, and human-centric.

Micro Lectures from Industry Experts:
Gain invaluable insights from industry experts such as Google, Microsoft, Siemens, Celonis, Palantir, appliedAI and many more. Through micro lectures, absorb the wisdom of those who've been at the forefront of AI innovations, challenges, and solutions.
Application
Kickstart your AI leadership journey! Registrations are open now.
Apply now!