As a trainer und facilitator you design and lead innovation sprints and workshops for student participants. You provide them with an innovative mindset and tools that help them to create innovation and shape our future.

In the program you will be part of a self-organised, self-responsible team with clear roles and responsibilities. You will have a lot of free space to design and organise the workshops and sprints in a way that makes them successful and valuable for the participants.

To get the best possible learning experience you will start with a train-the-trainer and teambuilding workshop, get intensive support by experienced facilitators and opportunities for regular reflection. After your successful participation you will get a certificate.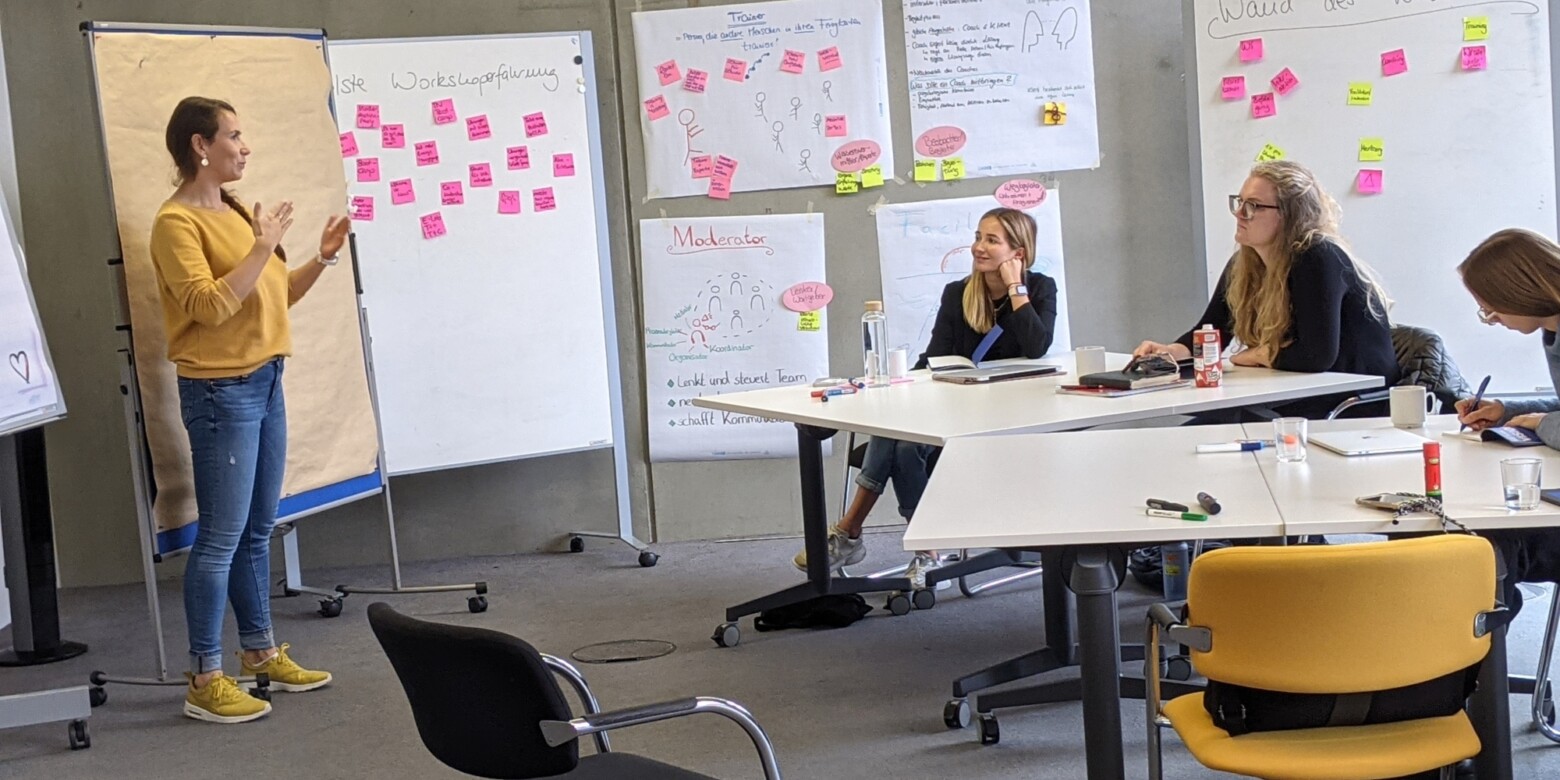 Target Groups: Students
Area of Focus: Leadership & Enablement
Next Date: March 1, 2022 - July 31, 2022
Application Requirements : Please take some time to tell us about you motivation and personal learning goals.
Duration: 4,5 Months
ECTS : None
Language: German
Learning Goals: Facilitation, Training, Business Design, Design Thinking