Entrepreneurial Coaching Lab
Get ready for team coaching! Entrepreneurial Coaching Lab (E-Lab) is a hands-on program where you learn how to guide teams on their innovation or startup journey. We equip you with all the tools for great team coaching and you can directly coach teams in your workplace. This journey will take one to three month, depending on your context, and we will be on your side all the way with retrospectives and peer support.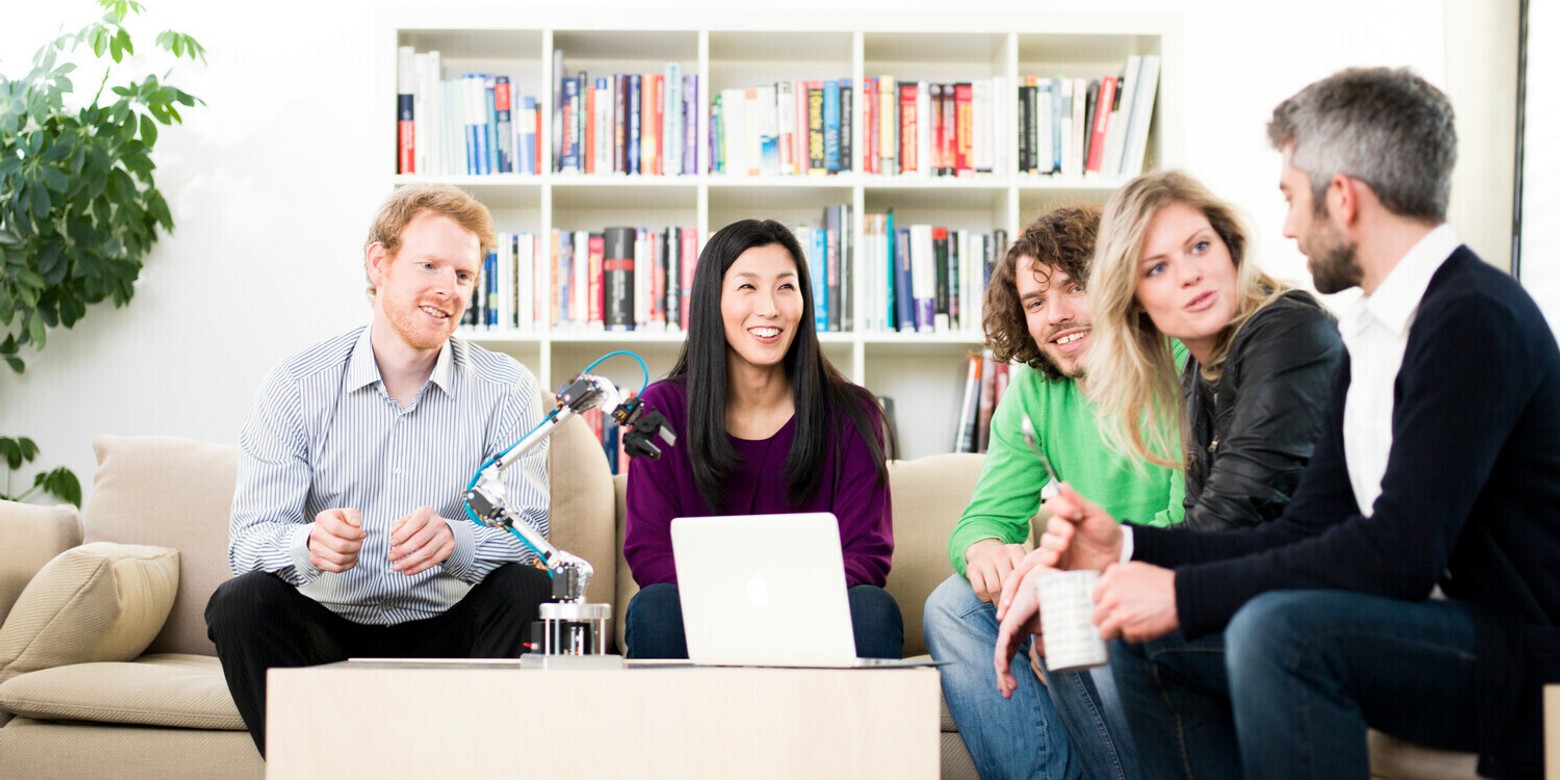 Target Groups: Corporate Innovators
Area of Focus: Leadership & Enablement
Duration: E-Lab consists of an education and a coaching practice phase. The length and intensity of your coaching practice can be adjusted according to your coaching context, and will be supported from our side for up to three months.
Next Date: April 7, 2022 - July 15, 2022
Times offered per year : Every semester, beginning of April or October
Language: English
Learning Goals: Coaching skills, entrepreneurial skills
Requirements Participation : We take on a maximum of 30 participants with a passion for innovation who have high commitment, startup or innovation background, and a prototyping attitude. E-Lab is run in English, but the language of the actual coaching depends on your environment.
Price: 3500 EUR (plus VAT) for corporate employees, scholarship available for private payers and Venture Lab employees.
Entrepreneurial Coaching Lab
Learn how to shape your role as a coach and establish trust. Understand and guide team dynamics through verbal and non-verbal cues. Practice various coaching techniques and prepare yourself for conflict situations. Dig deeper into intercultural communication, team motivation, conflict transformation, team retrospectives, user-centric exploration, and rapid prototyping. Reflect your journey in retrospectives with a senior coach, and experiment in peer to peer settings.

EDUCATION PHASE
7. and 8. April 2022 E-Lab Kickoff Workshop from 10:00-16:30
We will cover coaching basics, coach role, coaching values, speech patterns, body language, iteration based work styles, coaching techniques, and conflict transformation.

26. April to middle of June 2022 Deep Dive Workshops
Learn more about first team meeting, intercultural communication, team conflict and motivation, team retrospectives, iteration based work, user centric understanding, and rapid prototyping

COACHING PRACTICE PHASE
You decide how many teams you want to coach in your work environment, we recommend to coach at least two teams in order to get experiential variety. The duration of your coaching practice is also up to you, we recommend one to three months with a coaching session every two weeks.

For up to three months, we will support you with group retrospectives as well as opportunities for peer to peer coaching. We will find dates according to your needs, usually in the evening to make attendance easy.

E-LAB CELEBRATION
15. July 2022 from 18:00-19:00
Let's celebrate the successful completion of your E-Lab journey with your entrepreneurial coach certificate.

Registration
For inquiries, please contact Franziska Heyde.