Technology Entrepreneurship Lab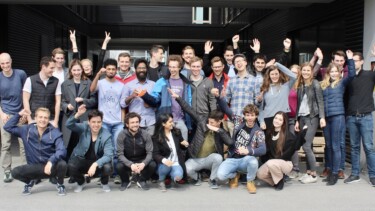 Technology Entrepreneurship Lab
Technology Entrepreneurship Lab (E-Lab) is a hands-on, three-month education program where you learn how to guide new entrepreneurial teams. Every semester we take on 30 participants who are passionate about entrepreneurship as well as guiding teams on their entrepreneurial or innovation journey. Our learn-by-doing education unfolds in two phases: First, you will acquire and improve coaching skills during our three-day workshop. Second, you will guide up to three entrepreneurial teams throughout one semester.
Benefits: Coaching skills, part of UnternehmerTUM eco-system, surrounded by inspirational people, entrepreneurial coach certificate
Target group: Students in a higher bachelor or master semester, professionals with a passion for innovation, Venture Lab participants
Requirements: High commitment, startup or innovation background, first coaching experience
Language: English
Duration: 3 months
Costs: Free for students, 3500 EUR for corporate employees, scholarship available for private payers and Venture Lab participants
Times offered per year: Every semester, beginning of April or October
Next starting date: 06.10.2021 (students), 14.10.2021 (professionals and Venture Lab participants)
Application:

Application for students runs from 07.07. to 29.08.2021, seats might be allocated randomly

Registration for professionals runs from 07.07. to 01.10.2021.
Registration for Venture Lab participants runs from 07.07. to 01.10.2021.