Deutsche Börse Venture Network Executive Trainings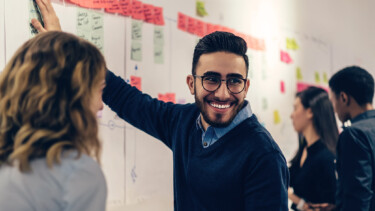 If you are a founder or C-level manager at a scaling European company, then this program is for you: we offer tailored guidance and key insights on how to raise capital in different growth stages, scale your business, and manage growth effectively. For later-stage companies, the training also comprises a module on how to scale long-term and—as the business becomes ready for the capital market—what it means to go public.
Learn from peers, evaluate and pursue new strategic opportunities, optimize processes and structures, find and convince the right investors at the right time.
Target group: Founder or C-level manager
Language: English, German
Duration: 10 days/6 Modules (March, May, September, and October)
Costs: see application
Times offered per year: Twice; starting at the end of October and the end of April
Next starting date: May 17, 2021
More information: www.venture-network.com